Unknown callers trying to reach you on your cell phone are an inconvenience that many people do not want to deal with. The unknown caller may be a telemarketer or someone else who is trying to conceal their identity. By blocking callers with an unknown number, you assure yourself that you will not waste cell phone minutes on someone you do not want to speak with.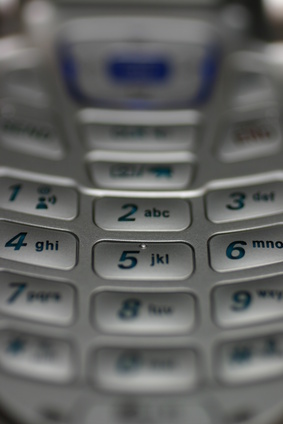 Step
Register on the national Do Not Call registry. By submitting your phone number to this registry you will eliminate the ability of telemarketers to call your phone. It is illegal for telemarketers to call you once you have added yourself to the list. The registry is a creation of the Federal Trade Commission and offers consumers the option of whether or not to receive calls. You can register up to three phone numbers not to call on the list at one time. If you have more than three phone numbers you will have to go through the process of registering them more than once.
Step
Contact your provider. According to Technically Personal, getting the help of your carrier is the most appropriate option to block any phone number. Depending on your carrier there may be a fee associated with this service. Services such as AT&T have an option that will let you limit who can call and text you by by providing a list of unwanted numbers to customer care. Verizon Wireless will allow you to add up to five phone numbers that you wish to block. With Verizon you can do this by logging into your account and utilizing the Spam Control option under "My Services."
Step
Use your handset. Newer cell phones will allow you to pick and choose who you want to receive calls from by using an application on the phone itself. For example, if you have a Blackberry you can use the "Efficient Call Blocker" application. This application will allow you to block callers from unknown numbers. The caller will hear a message saying that you do not wish to speak to callers with an unknown number. The process works by opening up the application in your phone and adjusting the settings. You can add numbers that you do not wish to receive calls from. You can also specify that you do not want to receive calls from blocked or unknown numbers.