To burn an ISO image to a USB flash drive, you will need to use a third party software program. A commonly available program called UNetbootin can be downloaded for free for this purpose. This process will require you to determine what type of ISO image file to burn to the USB flash drive.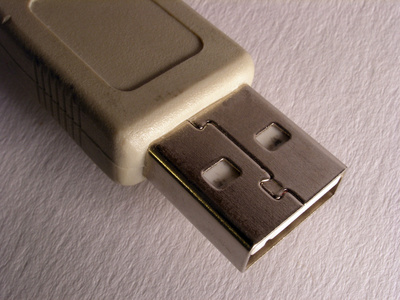 Step
Click the "Resource" link from the UNetbootin website and save the file to your desktop (see Resources). Double-click the file to install the program on your system.
Step
Insert your USB drive into a USB port on your computer.
Step
Double-click the icon on your desktop for the UNetbootin program. Select the "Diskimage" option and select "ISO" from the drop down. Click the "..." button and browse to the location of the image file you want to burn.
Step
Select "USB Drive" from the "Type" menu and then select the drive letter for the USB flash drive from the "Drive" menu.
Step
Click the "OK" button to burn the image file to the USB flash drive. Click the "Exit" button to close the UNetbootin software to complete the process.
Step
Take the USB flash drive out and boot into the image from another computer. Alternatively, you can leave the USB flash drive in your machine and reboot the computer.