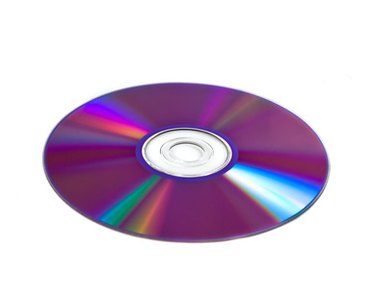 Use the Nero Burning ROM application included in the Nero suite of software products to burn video files to a DVD. You can burn copyrighted DVDs legally as long as you have purchased the DVD previously and the burned DVDs are only for home use. The Nero Burning ROM features the necessary tools to write the DVD in a format that is compatible with standard DVD players.
Step 1
Click "Start," point to "All Programs" and click the "Nero" option. Select the "Nero Burning ROM" listing to open the Burning ROM interface.
Step 2
Insert the blank DVD-R into your disc drive and close the "Auto Play" window that appears.
Step 3
Click the drop-down menu in the corner of the "New Compilation" window and select the "DVD" entry. Click the "DVD-Video" entry in the window beneath the drop-down menu.
Step 4
Click the "New" button to open the selection window. Locate the video files in the "Browser" area on the right side of the window. Click on a file and drag it into the "Video_TS" folder into the "Video Compilation" area on the left side of the window.
Step 5
Click the "Burn" button to open the "Burn Compilation" window. Click "Burn" to begin writing the files to the DVD. The software will notify you once the burn is completed.