You can burn photos to a writable DVD, or DVD-R, for sharing with family and friends if your computer has a DVD recorder (this is usually indicated on your disk drive). Saving your digital images in a DVD format allows you to create a backup of the images as well, which can protect them in the event that your computer crashes or the image files are somehow lost. Your computer's operating system has the capability to perform this task without installing any additional software. The process varies slightly between Mac and Windows.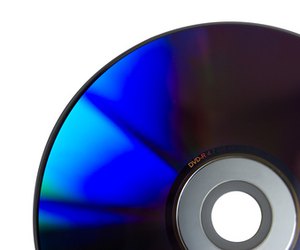 Windows
Step
Insert your DVD-R into the DVD recorder in your computer.
Step
Click "Burn files to data disc" from the dialog box that appears.
Step
Type a descriptive name for the DVD in the "Burn a Disc" dialog box. Click "Next." An empty disk folder will appear when the DVD has completed formatting.
Step
Click the photographs you want to copy to the disc by holding down the "Ctrl" key on your keyboard while you click the photos (this will allow you to choose more than one file at a time). Your photos may be located in the "Windows Photo Gallery," accessed by clicking "Start," then "All Programs" and then "Windows Photo Gallery."
Step
Drag the photos to the empty disc folder. They will be copied to the disk as you drag them into this folder.
Mac
Step
Insert a blank DVD into your Mac's optical drive. A disc icon will appear on your desktop.
Step
Double-click the disc icon on your desktop to open a window that displays the contents of your DVD.
Step
Drag the photos you want on your DVD into the disc's window. Arrange and rename the photos as you want them to appear on the DVD.
Step
Click "Burn Disk" from the "File" menu, then follow the instructions. The photos will be burned to the DVD.