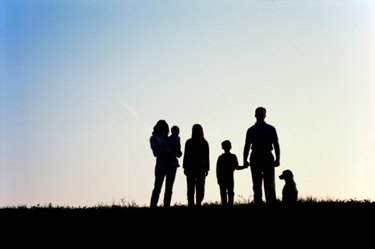 Ancestry.com offers members the chance to check census, military, vital and immigration records starting in 1790. There is a free trial membership and monthly membership available to those wanting to research their family tree. However, once you have finished researching your family's heritage, then cancel your account with simplicity and ease.
Step 1
Cancel your trial membership with Ancestry.com during your seven day trial period. To cancel, call their toll free number at 1-800-262-3787. During the phone call, the customer service representative will ask you to verify the information you used when signing up; such as your name, address and credit card details.
Step 2
Call the customer service department at 1-800-262-3787 to cancel your account, before it renews the following month. Subscriptions can be cancelled up to two days before the renewal date. The customer service representative will ask a series of questions for you to verify, before your account is cancelled.
Step 3
Login to you account at Ancestry.com to cancel. Simply click on your "MyAccounts" tab and look for the link that says "Cancel Subscription." Verify that you want to cancel your account by choosing "Yes." You will receive an email stating your account has been canceled.
Step 4
Keep the email until your next billing cycle has passed, in case you need to verify the cancellation. If you do not receive an email, then go through the steps to cancel again -- to ensure it was done correctly. If you have any questions or to cancel by phone call 1-800-262-3787.
Tip
Check your spam folder for lost email.
Call your credit card company to ban any other charges from Ancestry.com.