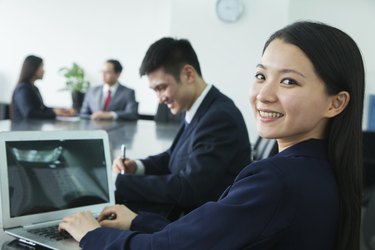 Since Bellsouth merged with AT&T, you now access your Bellsouth webmail through the AT&T webmail portal. The way to change your password varies depending on whether you remember your current password.
Changing Your Password
If you know your current password, log in to your Bellsouth account using the AT&T Log In page (link in Resources). Select "My Profile" and scroll to the Set Personal Password section. Enter your current password in the Current Password field and then enter and confirm your new password in the provided fields. Click "Save Changes" to finish changing your password.
Resetting Your Password
If you can't remember your password, you need to reset it before you can select a new one. Click the "Forgot Password" link on the AT&T Log In page (link in Resources) and enter your full Bellsouth email address in the User ID field. Enter your last name, click "Continue" and select how you want AT&T to help you retrieve your password. You can request the receipt of a temporary password or you can answer a few security questions to authenticate your identity. Once you've verified your identity, you are prompted to select a new password.
Retrieving Your Bellsouth Emails
The first time you log in to AT&T Webmail, you will receive an error message telling you that your login has failed. Your log in has not actually failed. Instead, AT&T is retrieving your Bellsouth messages and importing them into your new AT&T account. Wait at least five minutes and then log in again to view your Bellsouth messages.