Changing to a new email address is fairly straightforward. Switching email accounts can be handled manually, but most email providers offer tools to help simplify and quicken the process. Creating a new email address happens instantly, but a few steps are necessary to seamlessly keep in touch with contacts after the switch.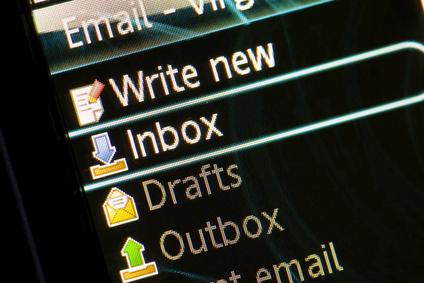 Step
Consider choosing one of the many free email hosts, such as Yahoo! Mail, Gmail or Hotmail to create a new email address. These email providers will "follow" you anywhere, unlike email addresses tied to your employer or a school—if you leave the institution, the email address doesn't leave with you. Select an email address that reflects the purpose of the account—is the account for business or personal use?
Step
Log in to your old email account. Forward emails to your new email address that you want to keep, including any unread emails you're interested in reading.
Step
Input contacts manually from account to account, or use an importing service to automate the process. Inquire if your new email address provider offers a free importing service; it will not only transfer your contact list from one email address to another, but may also send emails to your contacts to notify them of your new email address.
Step
If you have to notify your contacts manually, place all of your contacts in the "Bcc" field, which will send out the email to everyone, but withhold the address of the other recipients.
Step
Decide whether to send these emails from your new or old address. Sending from the new address can make it easier for contacts to add you automatically, but your emails may also make it into a spam filter. Consider sending a communication from each address.
Step
If your new email address is to be used for business, order new business cards and update your resume. Change your contact email for financial considerations such as online banking, bill payment and credit cards. Update your contact information on social networking platforms such as LinkedIn or Facebook, and any membership websites you belong to. Monitor the spam folder in your new email account for a few weeks following the switch, as some messages may be incorrectly regarded as spam.