Cell phones are great for many things, not the least of which is screening calls. Occasionally, cell phone users may seek to change the number of rings, or ring time, before incoming calls are forwarded to voice mail. Some cell plan providers make changing the ring time on their phones as simple as sending a command from the phone number input box. Other providers may require that the user call a customer support representative to reset the number of rings.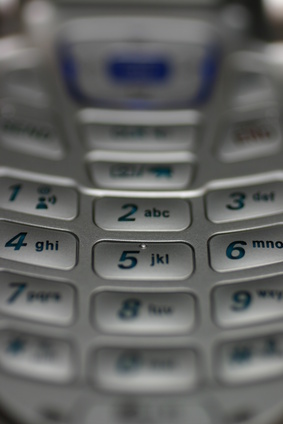 Step
Press the green "Call" or "Send" button on the phone, as if to enter a phone number to make a call.
Step
For T-Mobile phones, enter 61*1805637724330# into the phone number input box. This command will set the ring time to 30 seconds before forwarding the call to voicemail. The "30#" on the end of the data string indicates the number of seconds calls will ring before the forwarding. For most carriers, the maximum value allowed for this setting is 30 seconds. Substitute your cell plan carrier's voicemail number in place of the "18056377243" data string in the command, and then indicate the number of seconds in front of the hash mark (#).
Step
To find the voicemail number for a cellular carrier, consult the provider's support website or call their customer service for assistance. Another option is to Google the phrase "What is the voicemail number for XXX?" where XXX is the name of the cell plan provider.
Step
Press the "Call" ("Send") button to send the command to the cell plan carrier. The ring time will reset automatically if sending the corrected command.
Step
Test the ring time by calling the phone from another phone and verifying the ring time.