Westell is a manufacturer of DSL and cable routers for broadband access in the home or office environment. The Westell interface settings are usually automated using software provided by your broadband access company. However, the router has its own console where you can access settings on the device. One such setting is the router's password, which gives the console security to deter unauthorized access.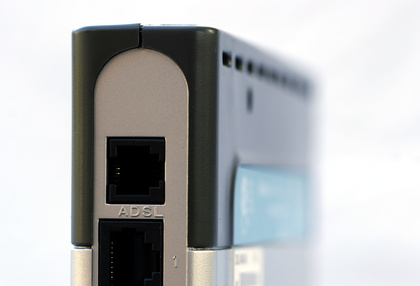 Step
Open your Web browser and type the IP address for the Westell router into the navigation text box at the top of the browser window. For most installations, the IP address is 192.168.1.1.
Step
Enter your current username and password into the window prompt. If this is a first-time setup, the default user name and password shipped with the router are "admin" and "password" respectively.
Step
Click the "Edit" button in the "Connections Overview" section. This opens a window with the current settings for the router.
Step
Enter a new password for the console administrator. You are asked to enter the new password twice to avoid mistyping the information.
Step
Click the "Save" button to save your Westell settings. A confirmation window appears. Click "OK" at the confirmation screen to finalize the settings changes.