Most Magellan automotive GPS systems include a voice feature, which speaks navigation directions out loud. Unlike some other brands of GPS devices, a Magellan does not enable you to choose from a wide selection of different voices or accents. However, you can easily change the voice language. This allows the Magellan to speak instructions in English, Spanish, or French. You can also adjust the voice audio, or mute it completely.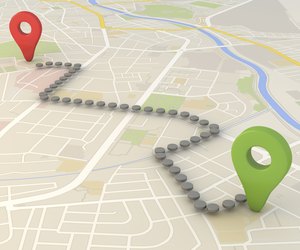 credit: hkeita/iStock/Getty Images
Change Voice Language
Step
Tap the "Settings" icon on the main menu of the Magellan. Select "System."
Step
Choose "Languages." Select the language you want the Magellan to speak.
Step
Tap the back arrow icon when you are satisfied with your choice. Wait for the Magellan to reboot. The GPS voice speaks directions using the new language.
Change Voice Volume
Step
Tap the "Settings" icon on the main menu screen.
Step
Choose "Sound." Adjust the volume bar to change the voice level on the GPS.
Step
Tap the "Mute" check box if you want to completely mute the Magellan voice. Press the back button to return to the main menu.