Asus periodically releases BIOS (Basic Input/Output System) updates for their motherboards that address problems and make the system board more compatible with various types of hardware. BIOS updates can also help correct hardware-based problems in the operating system.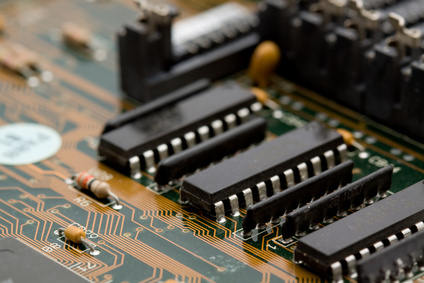 Before you attempt to update the BIOS on an ASUS motherboard, it is important that you first know the model revision number and BIOS version. This information will determine which BIOS revision file you need to update your system.
Step
Shut down the computer and turn it off. Unplug the power cord from the computer and all other attached cables.
Step
Remove the screws on the back of the computer that hold the side cover panel in place. Remove the side cover panel and set it aside.
Step
Locate the ASUS model number printed on the motherboard. The position of the printed model number varies; however, the model number print is in large white letters. (e.g., ASUS P4B or P4T-EM). The "ASUS" brand name may or may not be present.
Step
Write down the model number. Also, look directly beneath the printed model number and locate the model revision number. The letters "REV" will precede the number (e.g., REV. 1.03).Write down the revision number as well.
Step
Replace the panel cover, reinsert the screws and tighten them with the screwdriver. Reconnect the power cord and other cables. Power-on the computer.
Step
Press the "Pause/Break" key as soon as you see the initial boot screen. This will halt the boot process.
Step
Locate the ASUS model number on the screen. It will be on the third line of text and is directly beneath the line with the BIOS copyright information. Look for the BIOS revision number. For, example the P4T-EM motherboard might display the following model and BIOS information: "ASUS P4T-EM ACPI BIOS Revision 1002."
Step
Write down the BIOS revision number. You have successfully recorded all information pertinent to the motherboard BIOS. Press the "Pause/Break" key again to resume booting the computer.