The flashing error code that indicates a jammed printer is the digital-age equivalent of a flat tire. Sooner or later it happens to everyone, so you'd better know how to get things moving again if you want to finish your print job.
Step
Turn the printer off and on to see if it can automatically clear some or all of the jam. Many printers provide an error-code listing on the front panel display for the area where the jam occurred. If your printer shows an error code, be sure and check the printer manual to see if that identifies the area of the printer where the jam occurred.
Step
Turn off the printer.
Step
Remove any paper trays. Inspect them for wrinkled or damaged paper.
Step
Open any other doors that give access to the printer's paper path and to the toner or ink cartridge.
Step
If necessary, remove the toner or ink cartridge. Place it in a bag or away from light to avoid damaging it.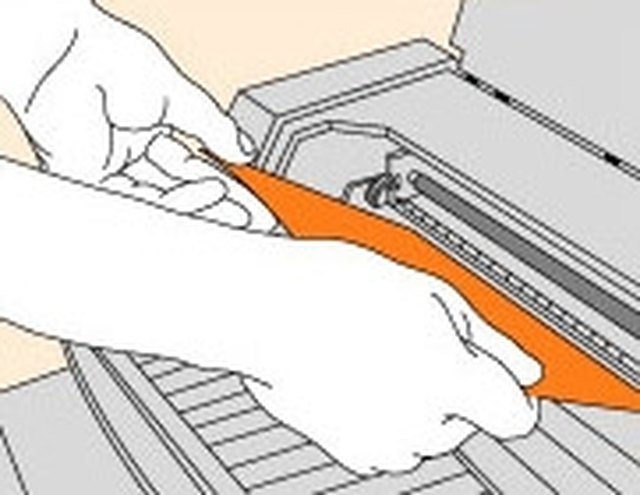 If you find a piece of jammed paper, remove it by holding it with both hands and pulling firmly (see A). The goal is to keep the paper from tearing. If several pieces are jammed together, try pulling out the middle piece first to loosen the jam.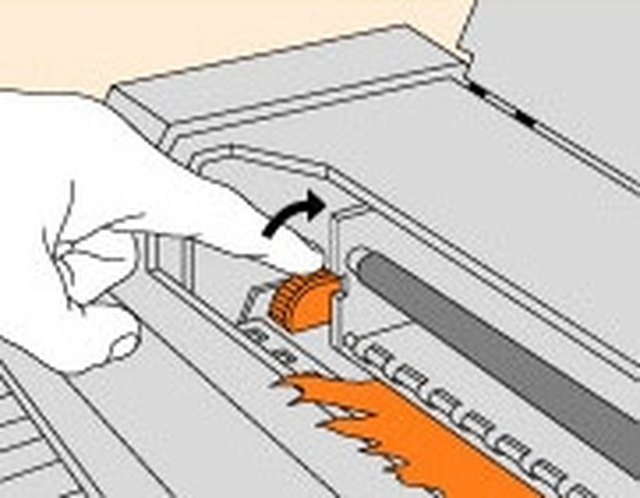 If the paper does tear, try rotating the roller gears manually to free the paper (see B). Don't force anything, though.
Step
Replace the toner or ink cartridge and paper trays, close any doors you opened and turn the printer back on.
Step
If the printer paper jam message still appears, then there is still some paper in the printer. Reinspect the paper path.