How to Configure Microsoft Office Outlook With Webmail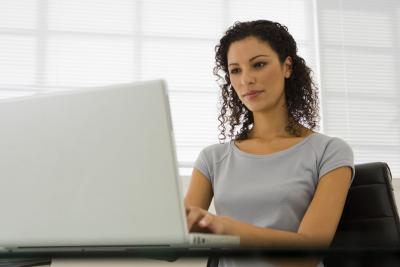 Most webmail clients allow their users to connect to the mail server via third-party desktop email clients. Microsoft Outlook is one of the most popular desktop clients, and Microsoft typically includes a free version of it with each of its operating systems. To make use of Outlook, the client must be properly configured to retrieve email. Doing so is fairly easy provided you obtain the correct settings.
Step 1
Gather the necessary settings from your email service provider. Things you need to know include: the type of mail server used (POP3, IMAP, Exchange), the incoming server, the outgoing server, username and password and whether secure authentication is needed.
Step 2
Open Outlook.
Step 3
Select "Tools" > "Account Settings" > "Email" > "New."
Step 4
Select the type of mail server from the drop-down list within the "Add New Email Account" window. Select "Next." Select "Manually Configure Server Settings" and select "Next."
Step 5
Select "Internet Email," then "Next." Enter your full name and email address in the corresponding text fields.
Step 6
Enter your server information in the corresponding incoming and outgoing text fields.
Step 7
Enter your username (typically your full email address) and password in the corresponding text fields.
Step 8
Select "Test Account Settings." Outlook will then double-check that it can make the connection using your settings. Select "Next," then "Finish" to complete the configuration of your webmail account in Microsoft Outlook.
References & Resources