If you need a bigger screen than what your Sony VAIO offers to have friends or family view something on your laptop, one of the ways to use a bigger screen is by using your TV. Most VAIOs contain a composite port or an HDMI port that you can use to hook your VAIO to your TV, allowing you access to a screen that is better for general viewing.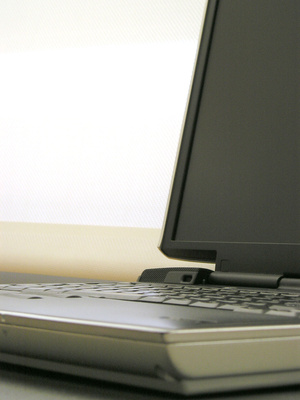 Step
Connect the yellow end of the RCA S-Video cable to the yellow jack on the back of the laptop. If using HDMI, connect the HDMI cable to the HDMI port on the back of the laptop.
Step
Connect the other end of the cable to the yellow S-Video jack or HDMI port on your TV.
Step
Set the TV to the auxiliary channel that represents the port you connected the cable to. It should be labeled above the port.
Step
Set your Laptop to display through S-Video or HDMI. Typically there is a function (or "F") key at the top of your laptop keyboard for doing this. However, the command is different for every laptop. Hold down the "Fn" key, then press the Function key for changing the display (Usually "F7." If not, look for a "F" key with a small picture of a screen on it.) If you still can't find it, refer to your VAIO user guide for information.