How to Convert a PDF to Excel in Free Software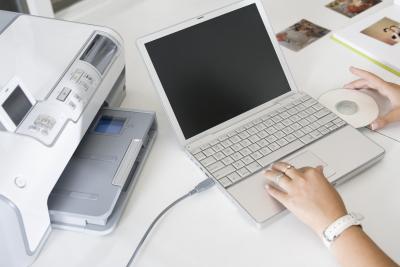 PDF to Excel (XLS) is a trickier conversion than PDF to DOC or TXT, since the conversion must preserve the exact formatting of the Excel document. There are several downloadable programs that can convert from PDF to Excel, which are expensive to purchase but offer free trial periods. The only completely free options are online file-converting websites, including PDF to Excel, Comet Docs and PDF Converter. You can also use a site that converts PDF to TXT, such as Zamzar or Media Convert, and then convert the text to an Excel document.
Converting PDF to Excel
Step 1
Visit a file conversion website (see Resources for file converters that can convert PDF to Excel).
Step 2
Browse your computer for the PDF file you want to convert.
Step 3
Choose "Excel (XLS)" if the file converter offers more than one option.
Step 4
Enter your email address and click "Convert" or "Send," depending on what converter you're using. You will receive an email when your file is done converting.
Step 5
Download the Excel file from the link provided in the email. (Most file conversion sites delete converted files after only a short while, so download it soon after you receive it or you may have to convert your file again.)
Step 6
Check your converted file against the original PDF. Correct any formatting or other errors that may have occurred in the conversion.
Convert PDF to Text and Text to Excel
Step 1
Convert the PDF to plain text (TXT) with an online file converter, such as Zamzar, Media Convert or Comet Docs. Download the converted text file.
Step 2
Open Microsoft Excel and go to "File->Open." In the "Files of type" drop-down menu, choose "All Files" or "Text Files." Find and open your converted text document.
Step 3
Choose "Delimited" in the Text Import Wizard window that will pop up. Click "Next."
Step 4
Check the "Space" checkbox. This will divide the data into columns based on spaces.
Step 5
Click "Next" and "Finish" to create your Excel file. Check it against the original PDF and correct any errors.
Tips & Warnings
If the converted Excel file is extremely inaccurate, try using a different converter or conversion method.
Converting a PDF to Excel format will only preserve the actual text, not any formulas or functions. You will have to add those in manually after you convert.