American Dynamics' Intellex Digital Video Management System is used to operate and maintain closed circuit television networks. While its primary purpose is to stream live footage, the surveillance system is also capable of producing digital video. Yet this functionality can only be utilized through a remote management software add-on known as Network Client. Once installed, Network Client stores surveillance recordings from Intellex units and organizes them into a database. It is from here that these recordings (referred to as "incidents") can be exported as AVI video files. Although Network Client will not export MPEG-1, MPEG-2 or MPEG-4 (MP4) video files, any AVI video file it produces can be converted into one of these formats with a conversion utility.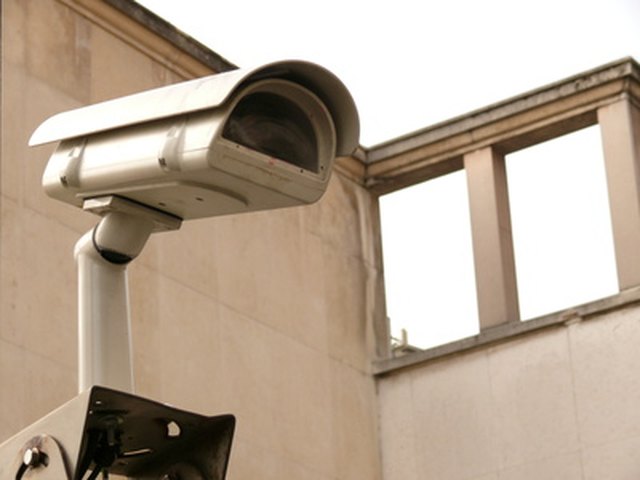 Step
Install Network Client. Configure the software to connect to Intellex surveillance units.
Step
Launch Network Client. The program will search for all connected units and populate the video database.
Step
Select an incident from the category menu. Right-click on the video file, select "Export" and click "AVI." An "Export Incident" programming screen will appear.
Step
Hit the "Options" button. In the "Video Compression" dialog box, open the "Compressor" drop-down menu and select "Microsoft Video 1." Hit the "OK" button.
Step
Select one of the video resolution options under the "Image Sizes" section of the "Export Incident" programming screen. The available dimensions are 160 by 120 pixels, 320 by 24 pixels and 640 by 480 pixels.
Step
Hit the "Save" button. A "Save as" dialog box will appear. Target a saving destination for the exported AVI file. Enter a filename with an .avi file extension. Hit the "Save" button.
Step
Utilize a video conversion tool that can export MPEG video (in MPEG-1, MPEG-2 or MP4 formats) from AVI files. Submit the AVI file to the application and initiate the conversion. Retrieve the MPEG video file once it has been successfully generated.