How to Convert Any CSV File to XML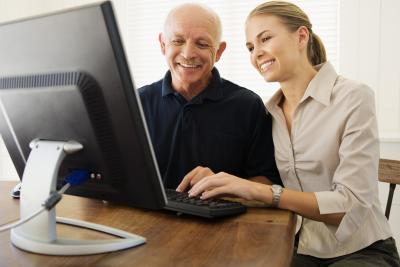 Comma-separated values (CSV) files can store vast amounts of data, but are rather primitive and increasingly incompatible with applications and websites. Converting a CSV database to the more advanced and more compatible Extensible Market Language (XML) format lets you manage your database from a wide variety of programs or upload it online. You can perform a basic conversion straight from your web browser or download a free program for more advanced data manipulation.
Step 1
Open your CSV file in Microsoft Excel or any other CSV-compatible program. If you do not have one, you can download the free Open Office program from the link in the Resources section.
Step 2
Copy all the data you wish to convert.
Step 3
Go to the CSV to XML Converter link in the Resources section:
Step 4
Paste the data you copied in Step 2 into the "Input (CSV file)" box. Check the "Header Row" box only if your data begins with a row of labels. For instance, on a calendar that might be a row saying, "Date," "Time," "Place," etc. If you wish to label the document, row or elements of the set, type the labels into the appropriate boxes. Otherwise, leave them blank.
Step 5
Click the "Convert" button near the bottom of the window. Your XML code is there to be copied and pasted wherever you wish (for instance into HTML or an Excel file).
Tips & Warnings
While this web utility is great for basic conversions, users who wish more control and customizable options may wish to download the free CSV2XML application. Click on the link in the Resources section.
References & Resources