Converting your dial-up Internet connection to a wireless Internet connection delivers a number of advantages. It allows for faster speeds when surfing the Internet. It lets you move bigger files through email. It also allows you to move around your house with your laptop--you won't be tied down by an Internet connection cable.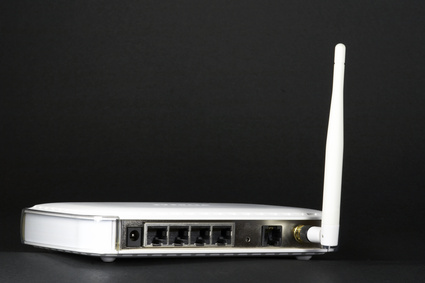 credit: wlan router 02 image by pmphoto from <a href='http://www.fotolia.com'>Fotolia.com</a>
Setting Up Wireless Internet
Step
Convert your dial-up connection to a DSL or cable-based broadband connection. The broadband connection is what increases the speed of your Internet connection. If you already have an account with your local cable provider, call the company and ask about broadband Internet. Or call your local phone company and ask about a DSL connection. The speed and reliability of both is comparable, so do some price shopping to see what kind of deal you can arrange.
Step
Purchase a wireless router. This is what will broadcast the Internet signal wirelessly to your computer as long as the computer is within range. Make sure your computer has the proper hardware and software to receive a wireless signal. If your computer does not have wireless networking capabilities built in, you will also need to purchase a wireless network adapter.
Step
Connect your wireless router to the DSL or cable modem that you received from your broadband company. Turn off the modem and connect it to the router using a network cable. Turn on the modem and router. Use a second network cable to connect the router to your computer while you set up the wireless network.
Step
Log in to the website provided in your wireless router set-up manual. Login information will be provided with the router instructions. You'll establish your network name, encryption and password. This will allow you to log in to your wireless network while preventing others from using it without your authorization.
Step
Connect your computer to the wireless network using the ID and password you established. In most cases, the computer will prompt you for this information, but if not, you can locate and launch the software in your applications folder. Don't forget to cancel your dial-up service once you have your wireless connection up and running.