UDF is a disk imaging format used for a broad range of optical media. While the UDF file formatting is frequently used by applications, the extension ".udf" is not. UDF stands for "Universal Disk Format" and is widely used for DVD formatting. The file type and formatting process emerged in the mid 90'sand is compatible with many modern operating systems. Conversion of UDF files to any media type requires conversion software.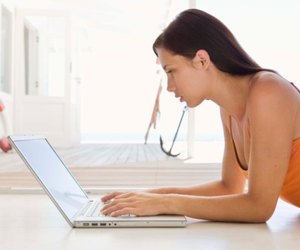 Step
Open the conversion software. Many commercial companies offer limited-use freeware versions or trial periods for their products.
Step
Select "File" and "Open" or choose "Add video" within the conversion software. Navigate to the location of your UDF file, select it, and click "OK" or "Add".
Step
Set the output file type in the subsequent window by selecting "MPEG" or "Mpeg encoding". Some programs offer further file output customization including the ability to split the file.
Step
Choose the output folder by clicking "Output location" and entering the file location you wish. Click the "Encode" button to convert the UDF file. The converted MPEG file will automatically be placed within your destination folder.