Although MacBooks come equipped with only a single disc drive, included tools in OSX allow you to copy a DVD disc by creating a disk image. This image rests on the MacBook's hard drive and burns to a disc like any other file, creating a DVD playable on computers as well as standard DVD players. The process uses Disk Utility, a program that comes pre-installed on OSX. You can use the same process to copy other media, including any hard drives connected to the system.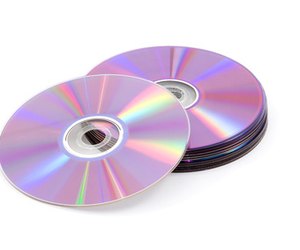 Copy a DVD Disc
Step
Insert a DVD into the disc drive of the MacBook. Wait for the system to recognize the disc and place a DVD icon on the desktop.
Step
Open the Disk Utility software located inside the Utilities section of the Applications folder (see 1st reference).
Step
Select the DVD disc from the list of connected drives and inserted media in the left frame.
Step
Click the "New Image" button in the top bracket. Enter a location and name for the disk image and click "Save" (see Reference 2). Note that DVD discs can take up several gigabytes of hard drive space, so select a drive with adequate space as the destination.
Burn a New DVD
Step
Insert a blank DVD disc into the MacBook's disc drive.
Step
Reopen Disk Utility from the Utilities menu.
Step
Select the newly created DVD disk image file and click the "Burn" button.
Step
Select burn speed and other options and click "Burn" to start the process. Wait for the burn to finish, indicated by a "Burned Successfully" message. Do not interrupt the process, or the DVD disc may be rendered unusable.