Writing an online dating profile takes some creativity and time. If you want to stand out from the crowd, you have to approach it from a marketing mentality. Take advantage of every opportunity you have within the dating site to tell potential dates why they should click on your ad and read more. Your username is the first place to start. Some sites like Match put your username front and center, so don't let this opportunity pass you by. Read on to learn how to create a great username for your online dating ad.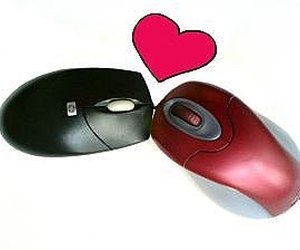 Step
First of all, think about what is important to you and how you spend your time. Finding a good mate is all about sharing some common interests and experiences, so be honest about the things you love and list a few of them. For example, let's say you are a nurse who loves to scuba dive.
Step
Narrow you list of interests and passions to the one or two that most represent you, and really what you are looking for in a date.
Step
Now it's time to get creative. Think of a cute way to incorporate your interests into your username. Enlist the help of friends here to get the most ideas to choose from. For example, for a scuba diving nurse, they could use, deepseadiva, divingrn or flippersandflushots.
Step
Select your final username with these things in mind: Does it tell the viewer something about who I am and what I enjoy? Is it attention getting? Will it make dates curious enough to take another look? Double-check any character length guidelines and input your username into your dating site profile.