How to Create a Storyboard. A storyboard is a progression of slides that tells a story, makes a point, or charts progress during a specified period of time. Creating a storyboard using presentation software, such as PowerPoint, is as easy as making a standard presentation or slideshow. The skills used for creating slides are the same. It's simply the way it's presented that makes a storyboard unique.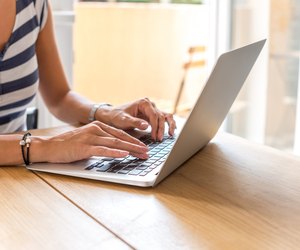 credit: StockRocket/iStock/Getty Images
Set up the Storyboard Format
Step
Create the slides that represent the scenes of your novel or movie or the highlights of your presentation using basic PowerPoint, Keynote or Impress skills. If you want to create slides quickly, use the templates or "wizards" offered by your presentation software. These templates are pre-formatted slides into which you simply enter your information.
Step
Select "View" followed by "Slide Sorter." Save your slides in this sorter style by simply clicking "Save" and choosing the folder in which you'd like to access the presentation in the future. You are now set up with a storyboard.
Work Within the Storyboard Format
Step
Move slides around and change their sequences by clicking and dragging the slide icons within the storyboard format. This user-friendly method of quickly restructuring any presentation is what makes storyboarding such a popular method of developing creative works.
Step
Adjust the size of the slide icons in the storyboard format by going to the toolbar and finding the percentage drop-down list. The more slides you need to see at once, the smaller you will want your slide size to be. However, you will not be able to read text at sizes of 33 percent or smaller.
Step
Create a new slide and insert it into the storyboard by clicking on "Insert" and "New Slide." A menu of slide styles will appear to the left of your screen. Choose the slide format that appeals to you and enter your information.
Step
Click and drag the slide to its proper position.