How to Create an Automated Message in Outlook 2007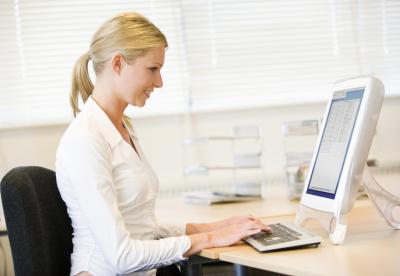 Circumstances arise that keep even the most-devoted email users away from the computer. For those with reputations for quick response, these situations are frustrating and possibly embarrassing. Your friends and colleagues expect that you will read their messages quickly and may be offended by an unusual delay in hearing back from you. For users of Outlook 2007, the solution is simple: create an automated message to indicate that you are "out of office," or provide any other appropriate explanation.
Create Your Message
Step 1
Create a message in the same way you would create a new email. Do not address the message; leave the "TO" and "CC" fields empty. Include a subject, such as "I'm away until Tuesday" or "My wife is in labor, I'll be back soon."
Step 2
Add appropriate explanations and information to the body of the message. Keep it simple.
Step 3
Click on the Microsoft Office button (round button at the top left) and select "Save As." A dialog box will open.
Step 4
Enter a file name such as "Away message" or "Vacation notification."
Step 5
Select "Outlook Template (*oft)" from the "Save as type" pull-down list.
Step 6
Click the "Save" button.
Create a Rule For the Message
Step 1
Select "Rules and Alerts" from the "Tools" menu.
Step 2
Click the "New Rule" button on the "Email Rules" tab.
Step 3
Click the "Check messages when they arrive" link under the "Start from a blank rule" section.
Step 4
Click "Next. This opens the "Rules Wizard."
Step 5
Check the appropriate box under "Conditions." If you want the same reply to be sent to all senders, select the option "sent only to me."
Step 6
Check the "Reply using a specific template" under "Actions," then click the "a specific template" link that appears below.
Step 7
Select the appropriate template from the list. If the template you created does not appear, click the "Look In" field and select "User Templates in File System."
Step 8
Click "Open," review the template, then click "Finish." Outlook 2007 will use the template to respond to all emails addressed to you.
Tips & Warnings
You may create additional messages and rules using the same method in order to target specific messages to particular correspondents.
For example, you may create a message for business contacts and a separate message for family members. Save multiple messages using unique file names. Then repeat the "Create a Rule" step for each separate message.
Rules may be connected to a particular account, or to a particular distribution list. Click the appropriate link (rather than "sent only to me") within the Rules Wizard.