With a computer, once you write something it doesn't need to stay that way forever. The "Cut," "Copy" and "Paste" functions on PCs allow you to use shortcut keys to switch around the order of the words and sentences that you have written. You can cut, copy, and paste an email from another file, or you can use these functions within the email to change the order of what you have written.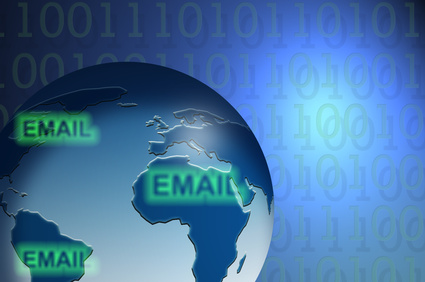 From another file
Step
Open up a Word file or another type of document file.
Step
Type out your email.
Step
Highlight the sections you'd like to put in your email and hit "Ctrl-C" to copy them. Place your cursor in your email message box and click "Ctrl-V" to paste into that place. You can also cut pieces from your email by highlighting them and clicking "Ctrl-X." When you've cut something, it automatically copies it so you can put it somewhere else by pasting it.
Inside your Email
Step
Highlight any sections that you'd like to cut from your piece and hit "Ctrol-X." This will cut the highlighted sections out of your email. This also copies the material, so if you would like to put the material you've cut somewhere else in your email, simply point your cursor to that place and hit "Ctrl-V.".
Step
Copy parts of your email and put them in another section by highlighting whatever you'd like to copy and hitting "Ctrl-C." This makes a copy. You can then place your cursor somewhere and type "Ctrl-V" to paste in what you've copied.
Step
Paste things you've cut or copied into another section of your email by pointing the cursor where you'd like it and clicking "Ctrl-V."