Instead of manually searching through spreadsheets for duplicate entries, you can use one of two features in Microsoft Excel to make the job easier: the "Remove Duplicates" option or conditional formatting. The former method automatically deletes all duplicates in your spreadsheet, while the latter highlights them. If you use conditional formatting, you'll have to look through the entire spreadsheet and delete the unwanted entries by hand, but it gives you more control over the process.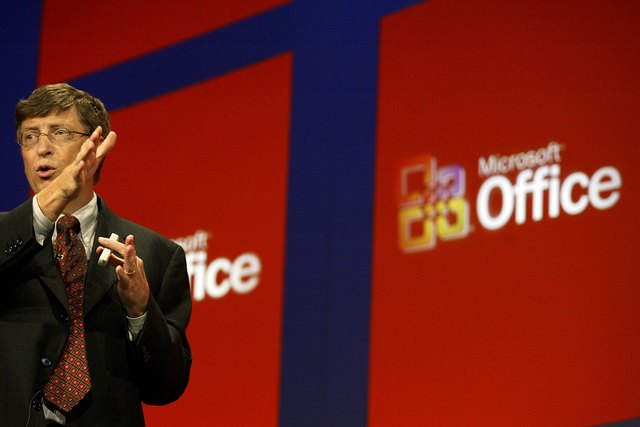 credit: Spencer Platt/Getty Images News/Getty Images
Automatically Deleting Duplicates
Step
Click and drag to select all the cells you want to check for duplicates.
Step
Open the "Data" tab on the Ribbon and click "Remove Duplicates" in the Data Tools section.
Step
Check "My Data Has Headers," if you included header cells in your selection.
Step
Uncheck any columns you want to ignore. For example, if you have both "Column A" and "Column B" checked, Excel will only delete rows where the values in both columns A and B are duplicates. Alternatively, if you uncheck "Column B," Excel will delete any rows with duplicate values in column A, even if the values in B differ.
Step
Click "OK." Excel will delete the duplicates and display a message counting how many -- but not which -- entries it removed.
Highlighting Duplicate Entries
Step
Select all the cells you want to check for duplicates.
Step
Open the "Home" tab and click "Conditional Formatting" in the Styles section.
Step
Click "Highlight Cells Rules" and then "Duplicate Values."
Step
Pick "Duplicate" from the first drop-down menu on the pop-up window. In the second menu, you can change how Excel highlights the marked cells -- the default option turns the cells red.
Step
Click "OK." Excel will highlight duplicate cells, making it easier for you to find and remove them manually. To erase a cell's contents manually, select it and press the "Delete" key.
Step
Click "Conditional Formatting," "Clear Rules" and then "Clear Rules from Entire Sheet" after you finish deleting all unwanted duplicates. This removes the highlighting from the remaining cells.