Junk email is a minor annoyance to some and a major source of lost time and energy for others. Regardless of how many junk emails you receive, save time by taking a moment or two every day to delete them. When you stay current with your junk mail, it will not accumulate to the point that you are storing many junk emails that you do not want to save.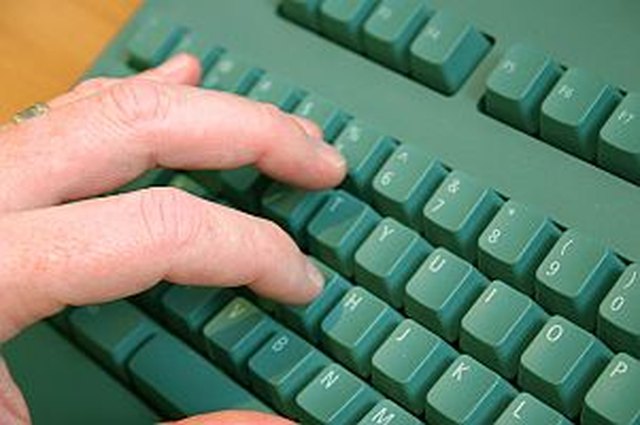 Step
Create folders within your email program to store your emails. Make the folders appropriate for storing the emails you receive. For example, if you regularly receive emails from certain people, make a folder to store emails from each person. Make folders to store professional emails and personal emails, and make subfolders within each to further categorize and sort your emails.
Step
Set your message rules to route your emails to your specific folders. Many email programs have different levels of junk email filtering. Choose a low or high setting based on the volume of junk mail you receive. Once you have created message rules and junk email filtering, the junk email will be easily noticed when it arrives in your main inbox. Your email program will also attempt to recognize junk mail and will send it to junk and spam folders.
Step
Take a few moments each day to browse through your email folders to review the emails you receive. Important emails sometimes get routed to the wrong folders, and they can go unnoticed if you do not check your email folders regularly.
Step
Open your spam or junk mail folder and make sure these folders do not contain any emails you wish to keep. If there are emails that are not junk, drag them to the inbox or another folder for storage. Depending on your email program, you also may highlight the email and find a "Not Junk" option to alert your program that this email does not belong in the spam folder. Once you are sure the folders contain only junk mail, highlight one email folder. Press "Control-A" to highlight all of the emails in the folder. After highlighting these emails, press the shift key at the same time that you press the "Delete" button. This will delete all of the emails without sending them to the deleted folder.
Step
Manage your junk email filter by opening the "Options" in your email program. From here you can add "Safe Senders" or "Blocked Senders" to either list.