Tag YouTube videos, music and any other type of multimedia effortlessly with Shazam. If you hear a song and you just cannot remember the artist or band, just hold your iPhone's microphone next to the sound source, and Shazam will provide you with a quick answer. The Shazam app for the iPhone automatically tags music and media for future reference. Once a media item is tagged, you can follow up by purchasing the item, viewing it on YouTube and sharing the item with friends. You can manually delete your tags from within the Shazam app to take control over tagging your media items.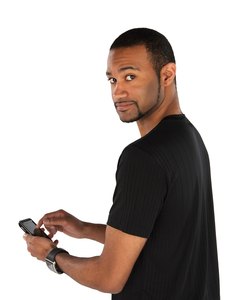 credit: Photos.com/PhotoObjects.net/Getty Images
Step
Tap the "Shazam" icon on the iPhone main screen to launch the app.
Step
Tap the "My Tags" option. A list is returned showing all media with Shazam tags. The most recently tagged media is listed first.
Step
Tap the entry for the media to edit. The Shazam menu displays for the selected song or video.
Step
Tap the "Delete Tag" option. The attached tags are deleted.
Step
Repeat the process for each media item for which you wish to remove tags.