Although it offers an advanced experience from a technological perspective, Apple's iPhone is not without its occasional errors and bugs. If you use an iPhone and are experiencing unexplained difficulties, you can complete a number of basic troubleshooting procedures to identify and, in some cases, resolve them. If none of these methods works, however, you may need to contact an Apple-authorized repair representative to remedy your problems and return your iPhone to its normal operating order.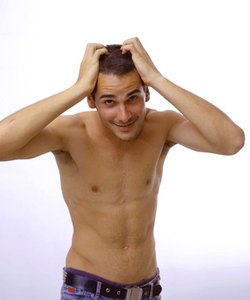 Step
Attempt to replicate any errors you're experiencing to identify the location of the problem. For example, if your iPhone fails to charge when you plug it into an electrical outlet with the wall-charger adapter, plug it into your computer's USB port with a USB cable and see whether it charges that way. If it does not, there is a problem with your iPhone, and you'll need to contact a repair representative. If it does charge, replace the wall-charger adapter.
Step
Update your iPhone to reflect your carrier's latest available software to rule out carrier-related difficulties. Connect your iPhone to your computer using a USB cable and launch iTunes. Click your iPod's name in the left pane, then click "Check for Available Updates." Follow the prompts to update your iPhone. If you perform this function and you still experience difficulties relating to service, they likely lie in your iPhone's hardware.
Step
Restore your iPhone to its factory settings to rule out any device-based software issues. Connect your iPhone to your computer using a USB cable and launch iTunes. Select your iPhone from iTunes' navigation panel, then click "Restore" within the "Summary" tab. Choose whether or not you want to back up your iPhone's data, then complete the restoration process, keeping in mind that your iPhone will restart itself before the process completes.
Step
Check the "App Store" to see whether updates for any application giving you problems are available. Download and install any application updates. If none is available — or if updating an application doesn't remedy its problems (crashing on launch, for example) — you should delete and reinstall the application. Delete an application by holding your finger down on its icon for a few seconds until it begins "shaking," then clicking the black "x" in its top, left corner. Reinstall the application by downloading it again from the "App Store."
Step
Delete photos, songs, videos or other media if your iPhone's camera doesn't work to rule out the possibility that you're out of memory. If your iPhone no longer has enough memory to store photos, your camera will not function at all. If you have plenty of space, on the other hand, and your camera still malfunctions, the error lies in its hardware.