The touchpad, or trackpad, is a fairly standard feature on most laptops, and is designed to act as a replacement for the less-portable external mice. While touchpads offer convenient alternatives to full-sized mice, they can also become a nuisance, as many of them are overly sensitive. This can cause the cursor to act erratically. To disable your touchpad, you will need to download the Synaptics touchpad drivers for Microsoft Windows and install them on your computer.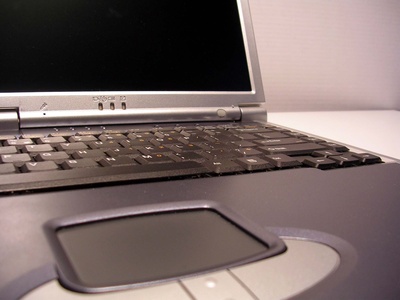 Step
Launch your preferred web browser and navigate to the link in the Resources section of this article.
Step
Click the "I Agree" box at the bottom of the page, then click the "Submit" button to begin your download.
Step
Launch the file once it has finished downloading and follow the on-screen instructions to install the drivers for your touchpad. You may need to restart your computer after the installation is finished.
Step
Open the "Start" menu and select "Control Panel."
Step
Double-click the "Mouse" icon to open up the Mouse Properties dialog box.
Step
Click the "Advanced Features" tab.
Step
Select the trackpad in the "Devices" window, then click the "Disable" button. This will fully disable your touchpad. To re-enable the touchpad, simple select the same entry and click the "Enable" button.