Ringback tones are ringtones that you cannot hear from your phone, but what callers to your phone hear. Instead of a phone ring, they will hear a song or sound of your choosing. Ringback tones can be purchased from wireless provider websites. Each tone has a price and you will also be charged a subscription fee from the provider. If you are looking to save money, or you no longer want this service you can disable these tones and cancel the service.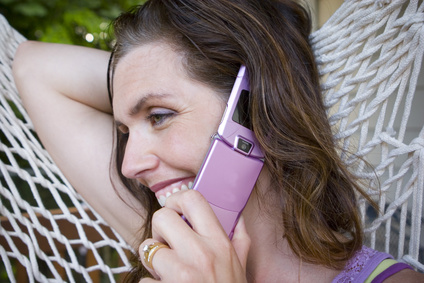 Step
Open your web browser and navigate to your wireless phone's website.
Step
Log in to your wireless account. If you do not have an account, click the "Register" link to sign up for one. You will need to provide personal information and information on your wireless account to register.
Step
Click on the link or button that will take you to "entertainment", "applications", "changes" or anything worded similarly; it will vary among cell phone provider sites.
Step
Click "RingbackTones" or whatever your service calls them (Sprint calls them "Call Tones").
Step
Click a link or button that says "Manage," "Account" or anything worded similarly.
Step
Disable the ringback tone that is currently in use. Since most ringback tone services are subscription based, you will still be paying the monthly subscription fee. Just disabling a ringback tone will keep all your purchased tones and they will be there when you are ready to use them again.
Step
Dial your cell phone provider's customer service phone number if you wish to turn off ringback tones completely.
Step
Follow the audio prompts to be connected to a customer service representative.
Step
Explain to the representative that you want the ringback tone subscription removed from your cell phone plan. The representative will completely remove the service for you.