The touchpad on your ThinkPad laptop comes with a function called tap-to-click. This function lets you tap the touchpad, instead of pressing the touchpad buttons, to complete a left-click procedure. While this function can make using the touchpad easier, it can also lead to some problems. If you accidentally touch the touchpad while you are typing, the ThinkPad can read that as a left-click and move your cursor somewhere else on the screen. You can disable the function in the touchpad settings window to prevent this from happening.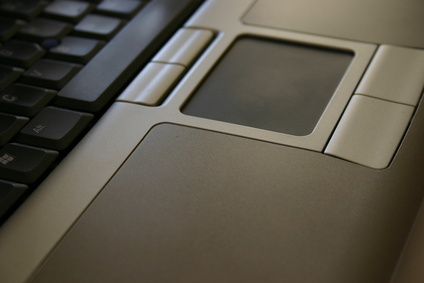 Step
Click on the circular "Windows" button in the lower-left corner of the screen. Click in the "Search Programs and Folders" box to place the cursor.
Step
Type "Mouse" into the box. Click on the "Mouse" program that appears above the search box.
Step
Select the "Device Settings" tab on the far right of the "Mouse Properties" window.
Step
Click on the "Synaptics Touchpad" in the list of devices. Click the "Settings" button directly beneath the list. A new properties window will open up.
Step
Select the "Tapping" option on the left side of the window. Remove the check mark from "Enable Tapping" on the right side. Click the "Apply" button at the bottom of the window to complete the change.