A graphics-editing program can be used to edit the appearance of clothes. You can airbrush out an unwanted brand logo, remove the sleeve of a friend that overlaps your own, edit out a distracting neckline and create another, etc. You can perform these tasks using Adobe Photoshop, the design industry's standard, or Photoshop's free sister program GIMP: The GNU Image Manipulation Program. Both programs have the same basic capabilities for advanced photo editing.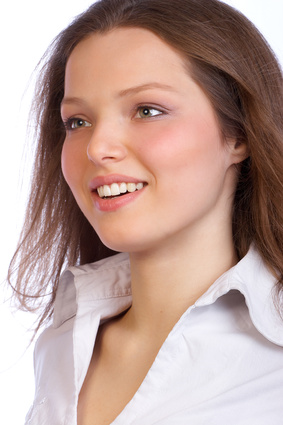 Step
Launch the program of your choice (visit GIMP's homepage if need to download and install the free editor). Open the photo you wish to edit by selecting "File" and "Open," then selecting the file name and clicking "Open."
Step
Identify what clothing you want to edit. If you want to remove someone's sleeve that covers your arm, for example, you will want a skin-colored selection as your "Foreground Color." If you want to edit out a logo on a T-shirt, use the color of the shirt as the foreground choice.
Step
Click "Color Picker Tool" in the main toolbar, then click on the image to use that location's color as the foreground of your workbook.
Step
Select "Airbrush Tool" in the toolbar, and choose mode and brush settings, such as a "Circle Fuzzy" brush type with a scale of 10, the rate at 80 and pressure at 10. Hold your cursor down over the area you want to airbrush, sliding the mouse back and forth to gently cover the photo as desired.
Step
Use the Free Select Tool to outline an area of your the photo you want to duplicate, then copy and paste it. For example, if your left sleeve hits an inch above your elbow but the right sleeve hits two inches above, you can use the airbrush tool to smooth out the left section, creating the appearance of skin, then use the Free Select Tool to insert the very edge of the right sleeve onto the left.
Step
Access the Clip Tool to reverse horizontally what you selected with the Free Select Tool and use the Move Tool to position the section just right, erasing any excess of the selection using the Eraser Tool.