How to Email Large JPG Files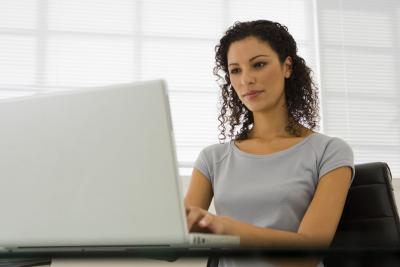 Email has made file sharing as easy as a click of a mouse since its debut, and it's revolutionized the way we connect with friends and family around the world. JPG files are one of the most compressed types of picture files you can create in comparison to others, such as GIFs and PNGs. However, even large JPGs can be a hassle to email. With the right service, you can connect more smoothly.
Things You'll Need
1 free Gmail or Yahoo! E-mail account
Internet connection
Step 1
Resize your JPG if possible. Although JPG files are compressed to begin with, an 800-by-600 pixel photo is more likely to be attachable to an email than a 2,000-by-1,000 pixel photo. Programs such as ColorSync (Mac OS users) or PhotoImpression (Windows users) have resize options that will not largely distort the image (See resources below).
Step 2
Create a compressed folder (.ZIP folder) or file if you are sending more than one JPG file (See references below). Attaching one compressed folder with your files rather than attempting to attach a number of JPG files to a single email is less bulky and easier to send.
Step 3
Make note of what email provider your recipient is using. If you are attempting to send a large file or .ZIP folder to someone with a smaller email capacity, they may not be able to open or receive your attachments.
Step 4
Open a new email in your account. Look for the link or button that says "Attach File." Once you click this, a new dialog window will appear.
Step 5
Locate the file or compressed folder you wish to attach to the email on your computer. Confirm the attachment and allow it to fully download to the email.
Step 6
Look for the attachment's size once it has been uploaded onto the email. Your email service's capacity and the capacity of the service your recipient is using will be an indicator of whether or not your email will successfully send.
Tips & Warnings
Create a Gmail or Yahoo free email account if you aren't already using another service, or you're looking for a service with a larger capacity. Out of the free email services out there, these two services will offer you the most amount of storage and attachment capacity (Yahoo offers 25 MB of file extension space while Gmail gives you 20 MB).
Resizing your photos may result in a slight distortion of pixels, creating a blur effect.