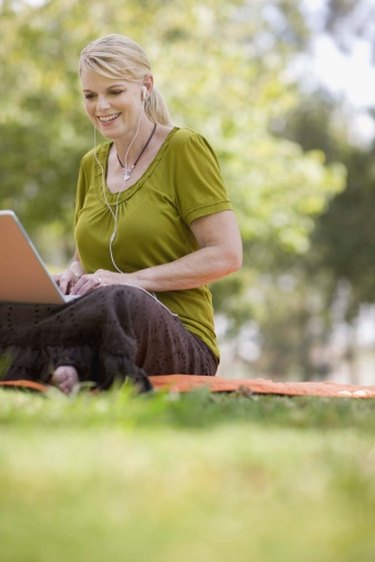 If you use the RealPlayer media-playing application, you may have had trouble hearing certain videos. Poor sound quality can stem from the way the video was recorded, or you may be in a noisy location not conducive to watching movies. Also, if you're in a quiet place, such as a library, you'll need to watch videos with the sound turned down if you don't have a pair of headphones. Get around sound restrictions by taking advantage of the movie's subtitles or captions feature; instead of trying to decipher what the characters are saying, just read their dialogue on-screen.
Step 1
Launch RealPlayer, then click on "Tools" at the top of the window.
Step 2
Click on "Preferences" and "Content." A control panel window appears.
Step 3
Navigate to the "Accessibility" section. Click "Use Supplemental Text Captioning" to turn on captions. If you want to see audio descriptions as well, click "Use Descriptive Audio."