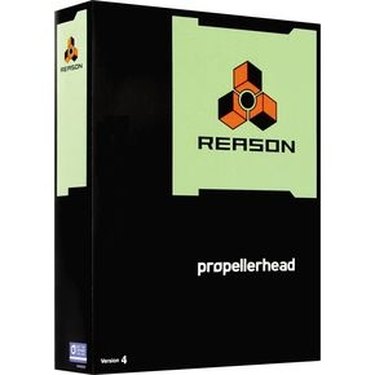 So, you bought Reason, just finished your most amazing song ever. Now what? Publish it to a reason published song file? A .wav? Let's face it not too many people own a copy of Reason. Then there are the .wav and .aif files, which are huge. So let's get you an .mp3 file to distribute.
Step 1
Well first things first, there are probably many other ways to go about this. I'll be giving you three in this tutorial. You will be needing to download some other software. I've tested all of these and they worked perfectly for me. So, to each his (or her) own. The first two are for Windows, and the last is for Mac.
Step 2
If you have a Mac please skip to step 12. For those of you with Windows XP or higher, you can either choose to use SKReasonExport (Longest Method), or another program I've tested called winLAME (Relatively Short Method). For those that want to use winLame please skip to step 7, as step 3-6 will be for SKReasonExport.
Step 4
Using you're preferred unzipping program unzip and run the install file. While this is installing let's go ahead and make sure you have your .rps files already exported and that you know what where the folder is that contains them. (I prefer to close Reason now since SKReasonExport is going to reopen it and I've run into issues if it was open a few times.)
Step 5
Once you have the program installed, launch it and it should bring up a window. You should see a button labeled "IN". Click it and it will bring allow you to select the directory that contains the files that you wish to convert. Select song, and .rps for export.
Step 6
Next click the button labeled "OUT" This will allow you to select the folder that you want the converted mp3 file(s) exported to. Set the format to Mp3. You should see a "missing Lame.exe" error message. Now, remember the lame file that i instructed you to download earlier? Copy lame.exe and lame_enc.dll into the given directory in the error message. Select the quality under Options, and whether or not to Normalize. Finally click export and once it's finished you have a .mp3, ready to be distributed.
Step 8
While winLame is installing, let's go on over to Reason and export the project to a .wav or .aiff file. Make sure to take note of the directory that it is being exported to.
Step 9
Now let's launch winLame. Now we're going to want to select the file(s) we want to convert, by clicking the folder icon. Now click Next.
Step 10
Now under Output Module, ensure that LAME mp3 Encoder is selected. On this screen you will also select the output location and settings. Click Next.
Step 11
Now select the quality and click Next. Now hit the icon that resembles a "Play" button or a >. The file(s) will now be converted to the output directory you chose earlier. Click Exit and you're done.
Step 12
For those with a Mac, you don't have to download anything. You should already have iTunes installed.
Step 13
First, lets go ahead and export the project(s) that you want to convert to either a .mp3 or a .aiff file. Also let's go ahead and launch iTunes.
Step 14
Now you're going to want to add your exported project to your iTunes library and highlight it.
Step 15
With your .wav or .aiff file highlighted, click "Advanced" and "Create MP3 Version".
Step 16
Now you're finished. The converted file should be added to your library.
Things You'll Need
A computer with Windows XP or higher/Mac OS X or higher

Propellerhead Reason Software

An Internet Connection

Basic computer knowledge