Resetting to the original factory image settings is your best option for a quick clear-out of your hard drive and an easy reinstall of Windows. Reasons for needing such a utility are numerous and include improving system performance and selling your computer used. Dell provides that utility under the name of "Dell Factory Image Restore." It is found by rebooting your computer and entering a system repair mode. The Factory Image Restore completely wipes out your C: drive and reinstalls Windows from the D: drive. Device drivers and bundled software provided by Dell also reinstall during this process.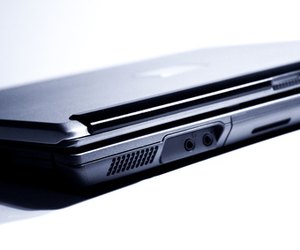 Step
Check "Computer" for a drive marked "Recovery." This drive's contents are what the Dell Factory Image Restore utility needs to reinstall Windows and other software originally installed on your laptop. If you see it there, you can go forward. Back up all files you wish to save on an external drive, thumb drive or removable discs. Also be sure that all of your passwords are either memorized or written down in a safe place, otherwise they will be lost.
Step
Remove all non-essential peripherals, such as a second monitor, external drives or laptop mouse. Remove the laptop from its docking station if it is currently attached to one. Reboot your laptop and press "F8" before Windows loads. Pressing "F8" numerous times helps. When the recovery screen appears, choose "Repair Your System" and press "Enter."
Step
Choose "Factory Image Restore" to restore your laptop to its original operating system and configurations. This utility will reformat your C: drive, removing all files you saved. If you are ready to go forward, continue and follow the prompts. Factory Image Restore reinstalls Windows automatically from the D: drive with little need for input from the user.
Step
Select your timezone and input other localization information when prompted. Windows will continue setting up and then ask for information on connecting to the Internet when it is ready. The only downfall of this process is that your laptop will find and reinstall every Windows update that released after the date your laptop was originally configured. Go to Dell's website and download the newest drivers to update them, as the Factory Image Restore only uses the original copies installed to your computer.