Most LCD TV problems happen with the screen. It could be a cracked glass or dead pixels. The screen is costly to repair. It's usually cheaper to buy a new TV than repair the screen. You have a few options, however, to replace the screen if you do not wish to buy a new TV set.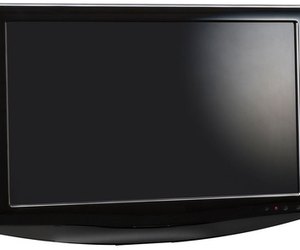 Step
Check with your the TV's manufacturer and the store where you bought it. Many manufacturers offer extended guarantees on their LCD TV sets. An LCD's fragile nature leads to companies offering these guarantees to justify the unit's cost. Some retailers offer extended warranties for free or a price with a new purchase. The manufacturer often will replace a broken screen.
Step
Check websites such as eBay or Craigslist. Many people advertise damaged TVs at a used price or even free. Purchasing a TV with a minor flaw is a cheap way to replace your damaged screen.
Step
Contact local TV repair businesses. Some may be willing to tell you where they get spare parts if you are handy enough to make repairs. Search online for websites that list TV repair services such as Nationwide TV Repair.