How to Find the License and Serial Number of an Installed Acrobat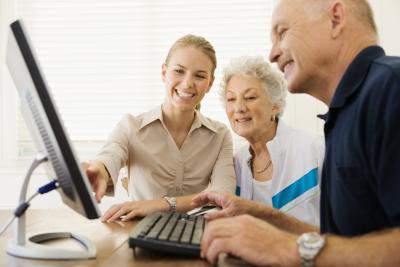 Software manufactures provide program upgrades and patches to enhance the functionality and add features to the applications. Most software manufacturers provide discounts for current owners of programs to upgrade from a previous version. In order qualify for an upgrade, the program's serial number or license number must be provided (which is entered during installation). Each software package contains a unique serial number printed on the case. If the original software package for Adobe Acrobat isn't readily available, you can identify the serial number with the program information or check under the registered member's account on the Adobe Store.
Things You'll Need
Email application (optional)
Printer (optional)
Application
Step 1
Launch the Acrobat application and select "About Adobe Acrobat [version and edition]" under "Help" in the top menu bar. Note: [version and edition] specify the Acrobat program such as "8.0 Professional."
Step 2
Locate the name of the owner of that copy of the software in the bottom half of the dialog box.
Step 3
Write down the sequence of numbers below the individual or company information--this is the serial number for the program.
Adobe Account
Step 1
Launch Acrobat and select "Register" under "Help" in the top menu bar.
Step 2
Complete the form and be sure to include your current email address.
Step 3
Click the "Register" button.
Step 4
Pick up the email message from Adobe with your login details for an Adobe account.
Step 5
Click the link to access the Adobe Store and account, log in and click link for "View Product Registrations."
Step 6
Click the link for "View branded product registrations" to display a webpage summary of Adobe products. Write down the serial number or print the webpage for reference.
Tips & Warnings
Volume license numbers (i.e., for multiple users) are provided to the primary company contact (e.g., IT department).
References & Resources