Switching cell providers or receiving a new smartphone from your place of employment sometimes demands that you learn an entirely new phone number. While you'll likely commit the new number to memory over time, it can be helpful to know how to find it should you need to exchange contact information and end up drawing a blank. BlackBerry phones make it relatively simple to locate your number so that you can mark it down, save it or offer it to a new contact.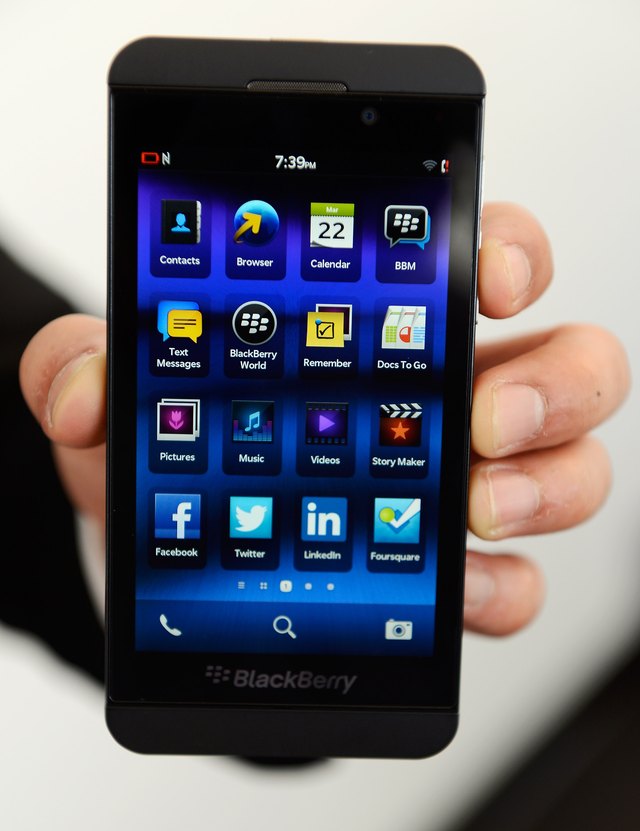 credit: Kevork Djansezian/Getty Images News/Getty Images
BlackBerry Z30
Step
Touch the "Phone" app to open the BlackBerry's phone menu.
Step
Touch the small icon with a phone and two arrows. This opens your call history and displays your placed and received calls.
Step
Swipe your finger down from anywhere on the screen. Your number will be revealed at the top of the screen. Swipe up to return to the call menu and hide your number.
BlackBerry Z10 and Q10
Step
Swipe from left to right to reveal an additional page of BlackBerry applications.
Step
Touch the "Settings" app. Choose the "About" option to display details about your BlackBerry phone.
Step
Tap "Category" and then touch "SIM Card." The SIM Card details display includes your number.