How to Fix a Laptop When It Won't Boot Up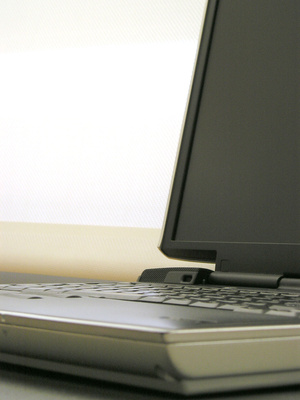 Booting problems with your laptop occur when the computer gets infected by a virus or when there are underlying hardware problems.You can use several troubleshooting techniques before taking the laptop to a service center for repair.
Step 1
Turn on the laptop without pressing the power button too long, to prevent it from turning on and then turning off. Also make sure that the laptop has enough battery power to boot up.
Step 2
Unplug any external drives connected to the computer. These include flash drives, external hard drives or any CD or DVD in the optical drive. Listen closely as you boot the computer. If the laptop is emitting ticking sounds and refuses to boot up at all, the hard drive or another internal component may be damaged. Consider bringing your laptop to a service center.
Step 3
Turn on your computer and boot to "Safe Mode" or "Last known good configuration" if the computer powers on but displays an error before it boots the operating system. If this is the case, the laptop may be infected with a virus.
Step 4
Use the "System Restore" feature in Windows to restore the operating system to an earlier time. Note, however, that this will not work for those whose computers have the "System Restore" feature disabled. Click "Start," "All Programs," "Accessories," "System Tools," and then "System Restore." When the dialog box appears, click on the box for "Restore my computer to an earlier time," and then "Next." Select the restore point that you want and follow further instructions.
Step 5
Resolve a "blue screen" problem. This error screen appears before booting, and is caused by several factors such as virus infection or hardware failure. Read the error message to determine what factor caused the problem. The error message should include troubleshooting tips.
Step 6
Consider repairing the operating system if the computer does not boot at all. This procedure will repair the operating system without erasing your data and settings. Access the Resource list for instructions on how to repair Windows.
Tips & Warnings
Laptop users are not advised to open up the laptop to check for damages in the hardware components (such as the motherboard, video card, etc.), unless you are a technician or you have a background on computer repair. If you just purchased the computer, opening it may void the warranty.