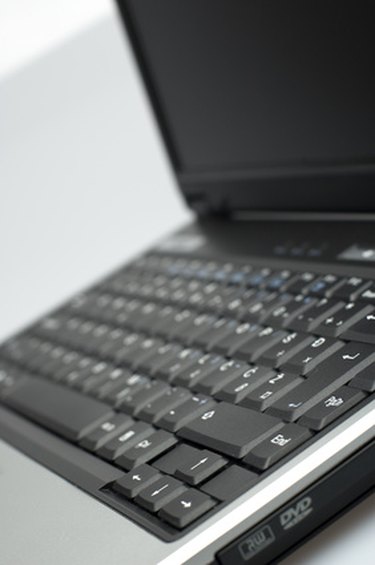 You may notice that your laptop is running more and more slowly over time. There could be many reasons for this, including spyware and viruses, files getting disorganized, too many start-up processes, and new programs you have installed since buying the computer. Fortunately, there are a number of things you can do to restore fast performance on your PC.
Step 1
Back up your PC before attempting to tweak its performance. This will protect your data in case you inadvertently cause any problems to your computer's configuration while attempting to fix it. To back up your files, click "Start," and then "All Programs," "Accessories," "System Tools," and "Backup."
Step 2
Remove any unnecessary programs that may be slowing down your computer. Click on "Start," then "Control Panel," and "Add or Remove Programs." Scroll down the list of installed programs and click on the "Remove" button next to any program you no longer want or use. This could include free trial software that you never use, or programs that you once used but don't need anymore. Do not delete a program if you're unsure of its function.
Step 3
Run the Disk Cleanup tool to get rid of any other unneeded files that might be filling up your hard drive. Do this by double-clicking on the "My Computer" icon on your desktop, then right-click on "Local Disk" and then choose "Properties." Under the "General" tab, click the "Disk Cleanup" button. The Disk Cleanup tool will examine your hard drive and offer you a list of nonessential files that can be deleted. Check the boxes next to the file types you wish to delete, and then click "OK." This could free up several gigabytes of disk space.
Step 4
Defragment your hard drive. To do this, open "My Computer," "Local Disk," and "Properties" as explained above, and then on the "Tools" tab, click "Defragment Now." In the Disk Defragmenter window, select your hard drive and click "Defragment." This will put contiguous portions of your files close to one another on the hard disk, which speeds up the computer's read time.
Step 5
Disable some programs that start running automatically when you turn on your computer. Although some of these programs are vital and should not be touched (like your anti-virus program), others are not needed at start-up and bog down your boot-up process. Click "Start" and then "Run," and then type "MSconfig" and press "Enter." Examine programs under the "Startup" tab, and uncheck the boxes next to the nonessential programs. Be careful to uncheck only those programs you are sure of not needing at start-up (such as music players). If you are unsure of a program's purpose, leave it alone, because it could be an essential start-up process.
Step 6
Check the RAM memory of your laptop and consider upgrading it. This can improve your computer's performance dramatically. Right-click the "My Computer" icon and then click "Properties." Click on the "General" tab and note the amount of RAM you have on the lower part of the window. If this is less than 1G, you might want to purchase more RAM and add it to your laptop. There is usually a removable panel on the bottom of the laptop where the new RAM can be added. However, you will have to know what type of RAM is compatible with your computer, as well as the correct way to install it. If you are unsure of how to install RAM or what kind of RAM to buy, take your computer to a professional to have the RAM installed.