With the cost of personal printers so low, it is generally less expensive to replace a failed printer than to repair it. The repair costs for a personal inkjet or deskjet printer often exceed the price of a new printer, and many printer owners find that those repairs simply do not make sense. The problem, of course, is what to do with your old printer. Printers contain a number of potentially harmful materials, so throwing it out with the trash is not the best way to discard the printer.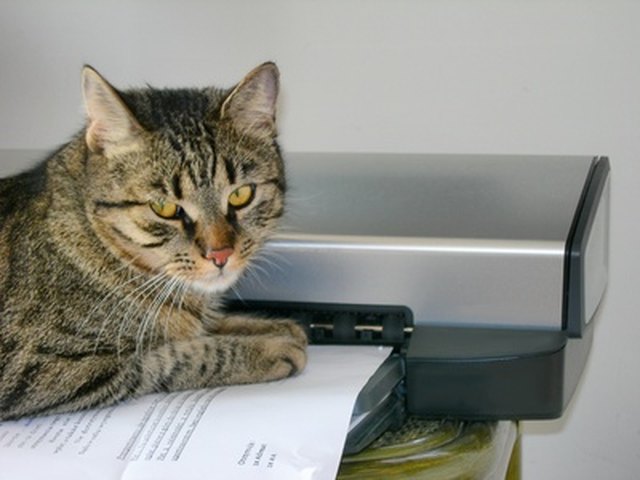 Step
Contact the company that handles your normal trash pickup. Many trash companies partner with recycling firms to pick up and reclaim old computer and electronics equipment.
Step
Check with the municipality where you live and ask if there's a bulk pickup program in place. Many towns establish a special pickup service for residents with old TVs, computers, monitors and printers.
Step
Contact the county where you live. Even if bulk pickup is not available in your town, the county might have a facility where you can drop off your unwanted printers and other items.
Step
Remove the inkjet cartridges from your printer before sending it off for recycling. Many charities collect these used ink cartridges to raise funds. Check with your local office supply store to find the nearest inkjet recycling program.
Step
Pick up a copy of your local newspaper and look in the classified section. Look for the computers section and see if people want used printers and computer equipment. Many companies and some private citizens pick up old computer equipment and use it to create items for resale.