Microsoft Outlook is a personal information management application included as part of the Microsoft Office suite of desktop programs and services. Though most commonly known for its ability to send and receive email messages, Outlook offers address book, to-do list and note-taking tools as well. It also provides calendaring functionality, and makes it easy for users to adjust their calendar visibility settings and specify the types of information viewable by others.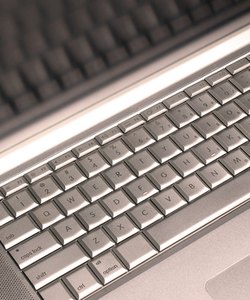 Step
Open Microsoft Outlook.
Step
Click "Go" in the top menu bar and select "Folder List."
Step
Right-click the calendar item located near the top of the "All Folders" list on the left-hand side of the screen and select "Properties."
Step
Click the "Permissions" tab near the top of the resulting dialog box.
Step
Single-click the name of the person or group whose access you want to limit from the corresponding list under the "Permissions" tab.
Step
Select "Custom" from the "Permission Level" drop-down list.
Step
Hide your calendar details from others by changing permissions settings at the bottom of the screen from "Modfiy," "View" or "View times only" to the option labeled "None."
Step
Click "Apply" and then click "OK" to save your settings changes and close the Calendar Properties dialog box.