Wireless printers have become popular options for homes and small businesses, and it only takes a few minutes to set up the connection between your wireless laptop and wireless printer. Your wireless printer will be either Bluetooth or Wi-Fi. In some cases printers have both capabilities. If you have a home wireless network you can print over Wi-Fi. Otherwise, you'll be printing with Bluetooth. Check the system requirements for your wireless printer to make sure your laptop can connect before you begin.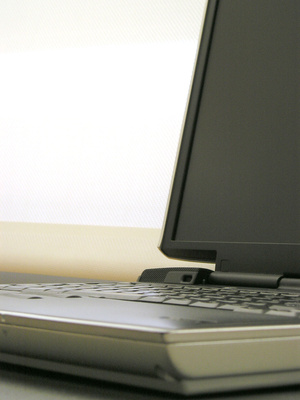 Step
Verify the printer is turned on. A wireless network printer is already connected to the Wi-Fi network. If it's a Bluetooth printer, make sure the printer is discoverable. Follow the instructions in your printer's user manual to check these settings.
Step
Insert the printer installation CD into your laptop and install the software provided. This tells your laptop how to communicate with the printer.
Step
Open a document to print and click on the "File" menu. Open "Print," which opens a print dialog box. Choose "Add Printer" from the drop-down list under "Printer."
Step
Go through the "Add Printer" dialog boxes. You may be prompted to enter a wireless network password if your printer is on a Wi-Fi network. You may also be prompted to locate and install the printer software you downloaded earlier.
Step
Pair the laptop and the printer if you're printing over a Bluetooth connection. The "Add Printer" wizard will walk you through this. You may need the printer's default pass key from your user's manual to complete the process.
Step
Print the test document you opened. Make sure your laptop is within range of the Wi-Fi or Bluetooth signal when you print.