The iPhone is a multimedia smartphone that includes a number of features to enhance communication. The iPhone comes with a built-in speaker that enables you to talk to others without holding the phone to your ear. You can use the speaker anytime you want without any complicated setup. You can also increase the iPhone speaker volume to make it easier for your recipients to hear you.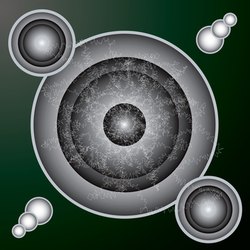 Step
Turn on your iPhone and tap the "Phone" icon on the home screen. Tap the "Keypad" and enter your recipient's phone number. Press "Call" to make your call. Alternatively, you can make a call by tapping "Contacts" and selecting the person you want to call.
Step
Tap the "Speaker" icon to begin using your iPhone speakerphone feature during your call. To adjust the speakerphone volume, press the "up" volume button on the left of your iPhone. Press the volume button until you reach the desired speaker volume.
Step
Press the "Menu" button to end your call. You can only adjust the speakerphone volume when you make or receive a call.