Originally invented by SanDisk Corporation, SD cards are a useful form of mobile, external storage. A regular SD card can hold up to 2 GB of data as storage. When you run low on space, however, it can be problematic. The only way to increase the size of free space left on your SD card is by deleting some files.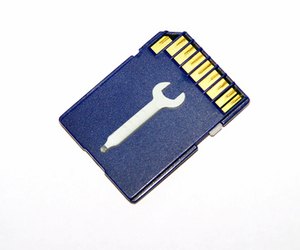 Step
Connect your SD card to your computer. Use a USB adapter if your computer doesn't have an SD card slot of its own.
Step
Click "Show Files" when the SD card connects to the computer.
Step
Open a new folder using a different window.
Step
Click and drag files you want to save to the new folder if you want to save them. Once you have completed saving the files you want to keep, you can safely delete those from your SD card, as well as those you want to discard, to free up space.