How to Insert YouTube into PowerPoint 2007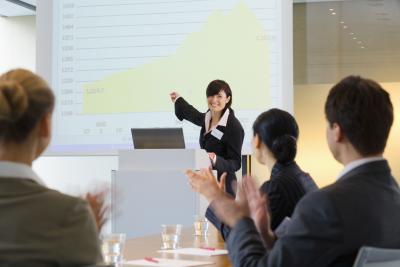 You can embed YouTube videos in PowerPoint 2007 to add flair and detail to your PowerPoint presentations. PowerPoint's "Developer" tab allows users to write macros, or small programs to perform custom functions, and create applications, such as embedding Flash objects like YouTube videos. You must maintain an Internet connection during your PowerPoint presentation to play embedded YouTube videos.
Step 1
Copy the URL of the YouTube video you want to embed in your presentation.
Step 2
Open PowerPoint and navigate to the slide on which you want to embed the video. Click the "Developer" tab on the ribbon, or main menu. If the "Developer" tab is not on the main menu, click the "Microsoft Office" logo button, and press "PowerPoint Options." Place a check mark next to the "Show Developer tab in the Ribbon."
Step 3
Click the the "Developer" icon, which resembles a hammer and wrench, in the "Controls" group on the ribbon.
Step 4
Scroll down and highlight "Shockwave Flash Object" in the "More Controls" dialog box and press "OK."
Step 5
Place the pointer near the upper left corner of the slide to convert it to a cross hair, then click and hold the left mouse button and draw a square box on the slide.
Step 6
Right click on the drawn box and click "Properties" from the shortcut menu to open the "Properties" dialog box.
Step 7
Paste the YouTube video's URL into the "Movie" field in the "Properties" dialog box.
Step 8
Delete the "watch?" portion of the URL and replace the equal sign with a forward slash.
Step 9
Close the "Properties" dialog box and the YouTube video will embed in the PowerPoint slide.