How to Install an Earlier Version of Java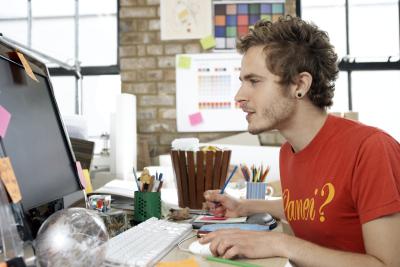 Sun Microsystems seems to update its free Java software about once a week. Though these updates are generally improvements, they can lead to incompatibility viewing a Java-based website or installing your own Java code. If this is the case installing (or reinstalling) an earlier version of Java may be the solution. Though tracking down older versions of software can be difficult, one website specializes in hosting links to older versions of applications. All it takes is one visit to find the version of Java you need.
Step 1
Go to the link marked "Old Apps" in Resources below.
Step 2
Click the version of Java you wish to download. If you are unsure which you need, clicking any one of the dozens of options will tell you more about that particular version.
Step 3
Scroll down to the link labeled "Download Java Runtime Environment" with a file size next to it. Click the link, and your download will begin.
Step 4
Open the EXE installer file when the download completes and follow the on-screen instructions to install.
Tips & Warnings
If you already have a newer version of Java installed, you may get a message asking whether you wish to replace the newer version with the older. Click "Yes" or "Replace."
If you experience errors installing an older version, you may wish to try manually uninstalling the newer version you have installed. Go to "Add or Remove Programs" in your system Control Panel to remove Java using Windows or simply drag the Java folder from Applications to the Trash on a Mac. This shouldn't be necessary, but with so many different Java configurations out there it's better to be prepared.
If you later wish to upgrade to the latest version of Java, simply download it from the link in Resources. It will replace the old version upon installation.
Only the newest version of Java will work with Windows 7.
References & Resources