Many operating systems, such as Windows, require a password to logon to a laptop. If you forget your password, you must find another way to gain access to your computer. To guard against forgotten passwords, create a password recovery CD or write your password in a secure and easily accessible location. To recover your lost password, you may need a recovery CD, a Windows setup CD or a software program.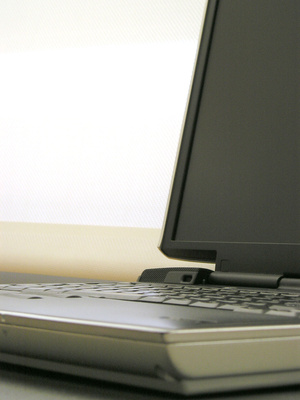 Step
Insert your password reset disk into your laptop, if you have one. A password recovery disk must be created when you know your password, so if you have already forgotten the password you can not create a reset disk. To run the password reset, click on "Use your password reset disk" and follow the wizard.
Step
Restart the computer in safe mode by pressing F8 at start up. Safe mode may enable you to log in as the administrator and change your password. Click Start and then Run, and type in control userpasswords2. From this prompt, select the user and change the password.
Step
Boot your laptop using a Windows Set Up CD, and select "repair" instead of "install." Locate where Windows is installed on the C or D drive and type in this command as suggested by 4SYSOPS: "copy c:\windows\system32\sethc.exe c:\" followed by "copy /y c:\windows\system32\cmd.exe c:\windows\system32\sethc.exe". Reboot the computer and press shift five times when you are prompted to logon, and enter "net user you_user_name new_password" into the prompt to reset the password.
Step
Locate a functioning computer to download password recovery software, and burn it to a CD. You can also purchase password recovery software. Install the software on the computer and boot the laptop. Follow the onscreen prompts to recover your lost password and gain access to your laptop.