Using special software, you can run your desktop PC display through your laptop screen. This software is normally used to set up dual-screen displays, but can also be used to set up a laptop as your sole screen. This is different from setting up a standard monitor, because laptops don't have video adapters to attach to. To begin, you will need to download software that will enable the screens to communicate over a network or Ethernet wire. Both your computer and laptop will have to be connected to your home network or connected with an Ethernet crossover cable.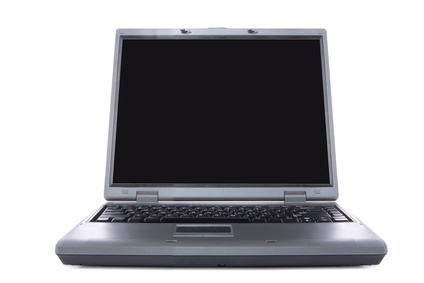 Software
Step
Download ZoneScreen if you don't need to use the screen to play hi-definition videos or play computer games. It is free to download, but it is an old project, which means that the technology is slightly out of date. As a result, the display can have delays when performing difficult tasks, such as playing games.
Step
Download MaxiVista if you plan to use your screen to play games or watch hi-definition videos. This program is not free, but, unlike ZoneScreen, it is current software and will rarely have any sort of delay. The resolution and frame rate are suitable for watching videos and playing video games.
Step
Choose ScreenRecycler if your desktop computer uses OS X (the Apple operating system). This program is made to work with computers running OS X, although it can work with laptops using either OS X or Windows. The standard version of ScreenRecycler does not come for free, but it is free to download a basic previous version. This free software might have more glitches and suffer an occasional delay in processing the image, but it does work.
Setup
Step
Ensure that your desktop PC and your laptop both have access to your home network. Plug them both into the router using a LAN or Ethernet cable, plug wireless network adapters into both (if your router has wireless capabilities) or a combination of the two. Modern laptops normally have a built-in wireless network adapter, but if yours is an older laptop, you may need to plug in an external wireless network adapter.
Step
Connect both devices with an Ethernet crossover cable if they cannot connect to a home network. Push one end into the Ethernet slot on the back or side of your laptop and the other end into the Ethernet slot on the back of your desktop PC.
Step
Install the software you have chosen for communication between the two devices. You will need to install the software on both your desktop PC, to send the data, and also to your laptop, to receive the information and display it as an image.